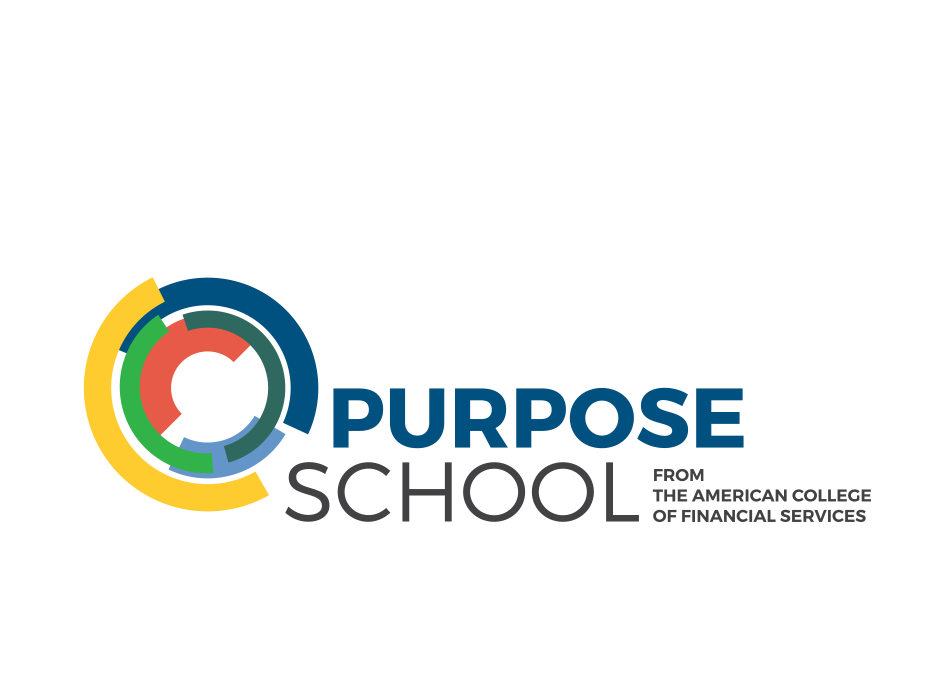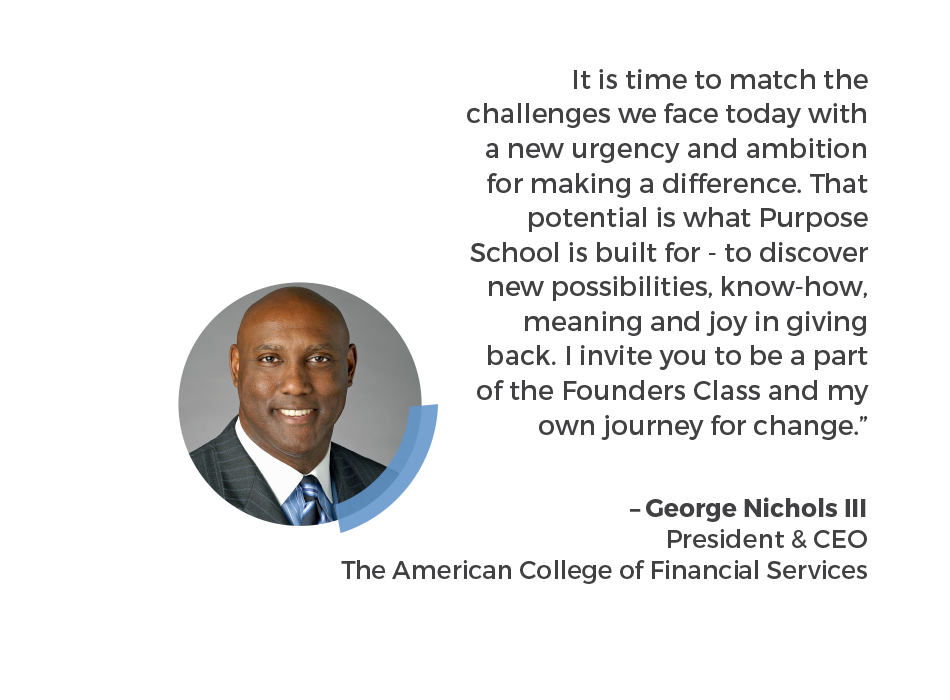 Your Invitation to a Community for Growth and Impact
Join the 2022 Purpose School Fellows class starting September 27th! Learn more and contact us to express your interest.
Purpose School is a social impact experience for those looking to meet the personal and professional growth opportunities of today. The 4-month program offers the space, knowledge and relationships to cultivate more meaning in our lives, especially after 2020 and in a time of such transition.
Together we'll find fresh clarity for decision-making, new intentions for making a difference, sources of resilience, and deepened relationships.
Program At A Glance
2022 Fellows cohort:

September 27, 2022 – January 20, 2023

12 weekly sessions online

, for 90 minutes on Tuesdays at 1:30pm Pacific Time

Interactive sessions

include Fellow discussions, practical workshops and panels with leaders in the field of social impact
An

in-person celebration

in January caps our fellowship
Your

PS360 Notebook

is your primary source for knowledge, activities and notes, guiding you through your Purpose School journey – and beyond.
WHO YOU ARE
Purpose School is for those looking for renewed clarity, intention and joy, including:
Mid-career professionals

Considering a shift or a focus on impact

Late-career leaders

whose transitions, or first retirements, create space for new commitments

Entrepreneurs and others with a growth mindset,

looking to refresh their skills and join a community of change makers
Those

at professional or personal transition points

Professional wealth advisors,

for themselves and for working with clients
PURPOSE SCHOOL SUPPORTS YOU IN FOUR WAYS
Space for reflection, for yourself and those close to you. Your PS360 Notebook helps capture the moments.
A Special Network of new friends and mentors

. Fellow connections are the heart of our time together, and new and diverse friends, and deepened personal relationships, are Purpose School hallmarks.

New Inspiration & Ideas

, making the latest from the field of social impact accessible and actionable.

New Skills & Practices, for how we approach change, inside and out, is as important was what we choose to do.
We all have room to grow, especially today. The needs all around us require new ideas, new tools and new networks. We invite you to learn more and grow together.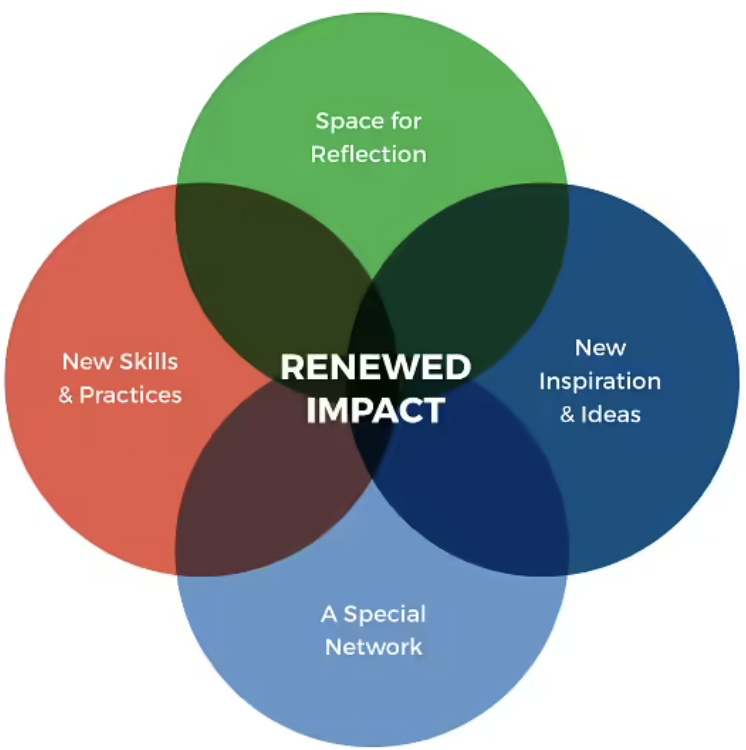 The Experience

Our topics over 12 weeks includes:

Transitions, exploring transitions and resilience
Purpose Statements
Philanthropy, revisiting how and why we give
Belonging, for discussions and tools for helping equity guide our growth
Business and Investing, given the growing power of business and assets for change
Collaboration and scale, connecting with leaders in system change and design
Relationships, keeping people and social capital at the heart of our purposes
Program Brochure
Review the full invitation to learn more about Purpose School, the experiences of Fellows alums, the full program snapshot and more.


WHO WE ARE AND HOW TO REGISTER
Purpose School is offered by the Center for Philanthropy & Social Impact at The American College of Financial Services. Its founders include Dien Yuen, CPSI Executive Director, College President and CEO George Nichols III, and College Trustee, Chris Blunt. The extended team includes lifelong leaders in social impact and purpose, including Isis Krause, Hali Lee, Mike Rea and Lydia Oh.
Purpose School tuition of $6,500 includes in-person Celebration events (excluding air and lodging), and a partner may join for $2,500. Scholarships are available for those from the social sector.
Applications for the Purpose Fellows Class of 2022-23 are now open. Please share your interest and questions with Dien (Dien.Yuen@TheAmericanCollege.edu; 267-637-2984).