Honor the Past.
Invest in Our Future.
The Key to the Future is YOUR PAST
Since 1927, The American College of Financial Services has delivered applied financial knowledge and education, promoted lifelong learning, and advocated for ethical standards for the benefit of society.

Paying tribute to our founder Dr. Solomon S. Huebner's standards of professionalism and recognizing the value and power of education within the profession, The College must continue to honor its past while remaining nimble and focused on the future.

As we approach The College's centennial celebration, we want to honor those who have consistently supported us over our first 100 years, especially members of our Golden Key Society, those who have earned the CLU® designation, and those who have previously made multi-year financial commitments to The College.
Introducing the Centennial Pledge
Based upon the deep history, loyalty, and camaraderie of The College's alumni and designee holders, and with a focus on our future, we are proud to announce the Centennial Pledge initiative.

The Centennial Pledge is an opportunity for individuals whose lives were enriched by The College to make an investment in our future through a five-year annual commitment and/or a new bequest made to The College in the form of a beneficiary designation from a will, trust, insurance policy, or IRA account.

Recognized giving levels include:


PLATINUM
$10,000


(Total Pledge $50,000)




DIAMOND
$5,000


(Total Pledge $25,000)




GOLD
$2,000


(Total Pledge $10,000)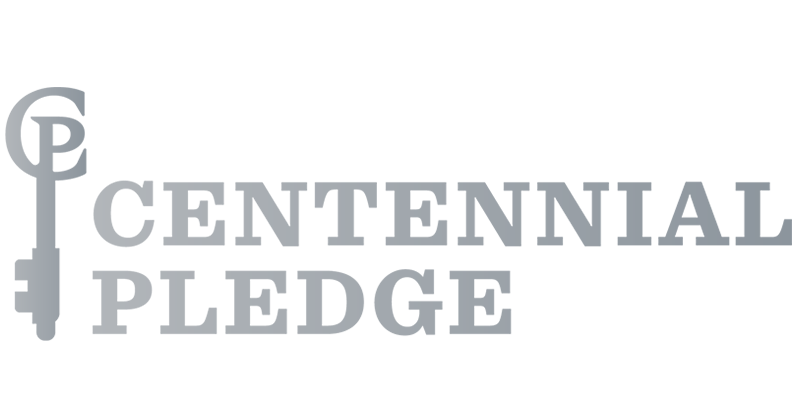 SILVER
$1,000


(Total Pledge $5,000)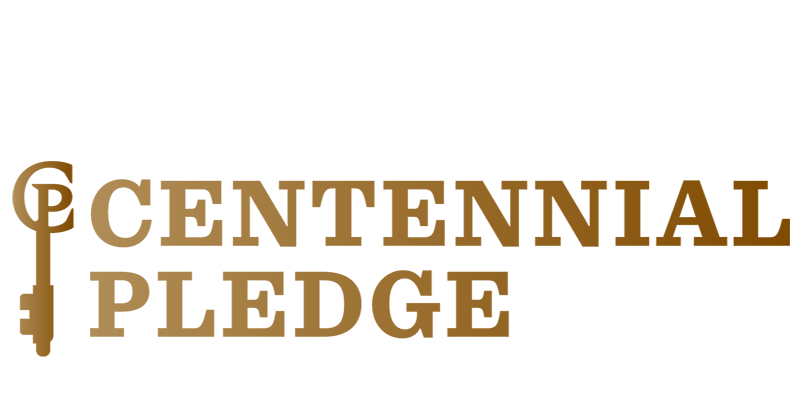 BRONZE
$500


(Total Pledge $2,500)
When you make a Centennial Pledge with an annual gift of $1,500 or more you will become a member of The College's President's Circle. When you notify The College of your estate gift intention you will become a member of the Legacy Society. All Centennial Pledge donors will be recognized at The College's President's Dinner on November 9, 2022, in Philadelphia, as well as in The College's donor honor roll.

Your pledge will be used to support the growth, expansion, and modernization of The College's academic offerings and programs. Or you may choose to designate your pledge to a specific program.

To learn more about the Centennial Pledge, or to become an Ambassador, contact Anne Marie Gallagher, CAP®, CFRE, Executive Director of Development in our Advancement and Alumni Relations Department, at AnneMarie.Gallagher@TheAmericanCollege.edu or call 610-526-1339.

We hear from so many designation and degree holders how the knowledge and experience they gained at The College positively impacted their lives. We invite you to share your College story with us by visiting TheAmericanCollege.Edu/MyCollegeStory.


Meet Our Centennial Ambassadors

CEO at Diversified Professional Coaching, LLC
Chartered Leadership Fellow® (CLF®) Director, The American College of Financial Services

Managing Partner at B&L Financial Architects
More Ambassadors Coming Soon