Black Women, Trust, and the Financial Services Industry
A Study from the American College Center for Economic Empowerment and Equality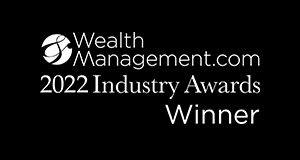 Black Women: A Critical Community for the Financial Services Industry
60%

of Black women expressed difficulty finding financial professionals they trust

58%

of Black women believe race affects treatment more than gender

10%

more Black women trust individual financial advisors than institutions

The inaugural study from the Center for Economic Empowerment and Equality combines quantitative and qualitative methods to create a holistic picture of Black women's perception of financial services and money, their wants and needs, the role they play as decision-makers in their households and communities, and the opportunity the financial services industry has to better connect with them throughout their wealth journey by building a tailored and trusting relationship.

Fill out the form to gain insights that exemplify the Center's collective mindset to narrow the racial wealth gap.
Download Key Research Insights
"Black women are gatekeepers of their families and communities. The American College of Financial Services is committed to evidence-based, data-driven indicators that serve as an inquiry of what Black women need to succeed financially and an invitation to be part of an industry-wide solution."

George Nichols III
President & CEO
The American College of Financial Services
Founded in 2020, the Center for Economic Empowerment and Equality is the flagship center for research, thought leadership, curriculum and course development, programming, and scholarships aimed at narrowing the racial wealth gap and cultivating lasting relationships between financial services and all underserved groups.

In just one year, the Center and its Four Steps Forward initiative have built the foundation for meaningful solutions that deliver lasting outcomes. By going beyond the buzz and embracing methodical urgency to solve centuries-old problems, the Center's approach is revolutionary and rooted in engaging the underserved communities it aims to help.
The Center for Economic Empowerment and Equality's first-year accomplishments include:
Received financial commitments from industry titans

Held the 2021 Conference of African American Financial Professionals (CAAFP)

1,200 registrants
28 partner firms
12 Historically Black Colleges and Universities

Partnered with the Society for Financial Education & Professional Development (SFE&PD), a national non-profit leader in the financial education movement
Conducted a first-of-its-kind research study examining Black women's relationship with financial services
Named Karim Hill, a 20-year financial services veteran, as the Center's inaugural Executive Director
Amplified its mission and message through an extensive media footprint and College President George Nichols III, named one of Forbes' inaugural "The Culture 50 Champions"